My daughter and I ran away from home-to this quaint little coastal town that leaves no doubt you are in another world. Leaving mountains and snow behind, we immersed ourselves into coastal culture quickly by walking along the beach in the rain, talking to my dear old friend Pacific, and watching the birds wait for the delicacies the tide was bringing in for them.
Since I was a young kid and sneaked up the beach from where we camped to sit and sip Italian sodas on the sidewalk, (too many years ago to tattle on myself and actually get into trouble) I have loved the town of Manzanita, Oregon.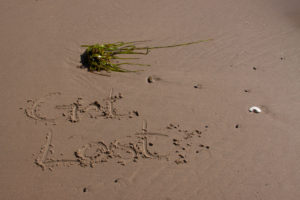 This free spirited coastal village has always spoken to the gypsy in me, the part of my soul that wanted to move here, watch the tide come in as waves crash onto the shore, explore the adorable and creative little shops, and admire the sea inspired lifestyles. The strangely shaped, weathered beach houses called to me. I even wrote stories and used this place as the setting, as far back as Junior High.
I have always stayed a few miles up the road, however.
Until now.
This visit, we stayed at the Sunset Surf Motel with a fantastic view of the beach! This small updated Motel isn't brand new, but SUPER CLEAN and the entire wall of windows facing the ocean in our room made it amazing for the price! Our room had two beds, a small kitchenette without a stove but they included an electric skillet, fridge, microwave, sink, and table/chairs. There is an outdoor pool in case you are not up for a chilly swim in the Pacific. Next visit I will bring my crock pot to fill before going sightseeing and shopping! The beach is pretty, and the town…
Oh how I love it!
The folks in town are so personable, friendly, and laid back. I have a couple of favorite shops, but before you go exploring, stop by and get a treat at the Manzanita Coffee Shop at the West side of town! YUM, their version of a Machiatto was delicious, without the bitter, burnt taste of some coffee shops I won't mention. They were patient and cheerful with how we ordered and did a fantastic job dealing with our food allergies. The ladies behind the counter were friendly and happy too, first thing in the morning even!
On to shopping!
"The Salt and Paper" has everything a gift store should have, fun things for kids, art, souvenirs, cards, and endless coastal-inspired gifts. I take something home from there each visit. The whale vase lost out this time, for the sign that I purchased.
On to "The Cloud and Leaf" book store, that is every readers charming dream. Their books are the kind you can't bear to leave behind, you must rescue them and take them home. Something for everyone! Stories of people, art, enticing books on living your adventure, travel stories, mysteries, and children's books with adorable artwork. I am not embarrassed to say I have spent far too much money there over the years.
Take a walk through town, check out the other galleries and shops. Being a gardener, I love to walk around looking at the plants I could never coax to grow where I live, photograph the blooming flowers and rave over how HUGE the Yuccas grow on the coast. Don't forget to squeal when you fall in love with some flower you have never seen before. The locals expect it by now. The beach is clean and lovely, and you can walk south for miles communing with the salt swept beaches and God. I assure you, a piece of you will stay behind for you to rediscover on the subsequent trip.
The area surrounding Manzanita is filled with beaches, quirky towns and shops, gorgeous scenery, and piles of driftwood. Small dory style boats are moored to aging pilings in the river of Nehalem, that seagulls pose on top of for you to photograph. No matter what mood the weather and sea is in, it will enchant and bewitch your soul. As always, I cannot wait to go back, as it has a place in the home of my heart.
Please follow and like us: